Congratulations!
Thank you for inquiring about becoming a member of Philanthropic Lodge 168! You have made the first step in becoming a part of the world's oldest and largest fraternity. Please complete the form below and a representative of Philanthropic Lodge 168 will contact you and help answer any questions you may have.
If you are unsure of what lodge you would like to join please complete the generic form and a representative from the Grand Lodge of Maryland will contact you and help you find a lodge.
Chartered on:
May 12, 1874
Meeting Times:

1st Wed @ 7:30 PM




Every month

3rd Wed @ 7:30 PM




Every month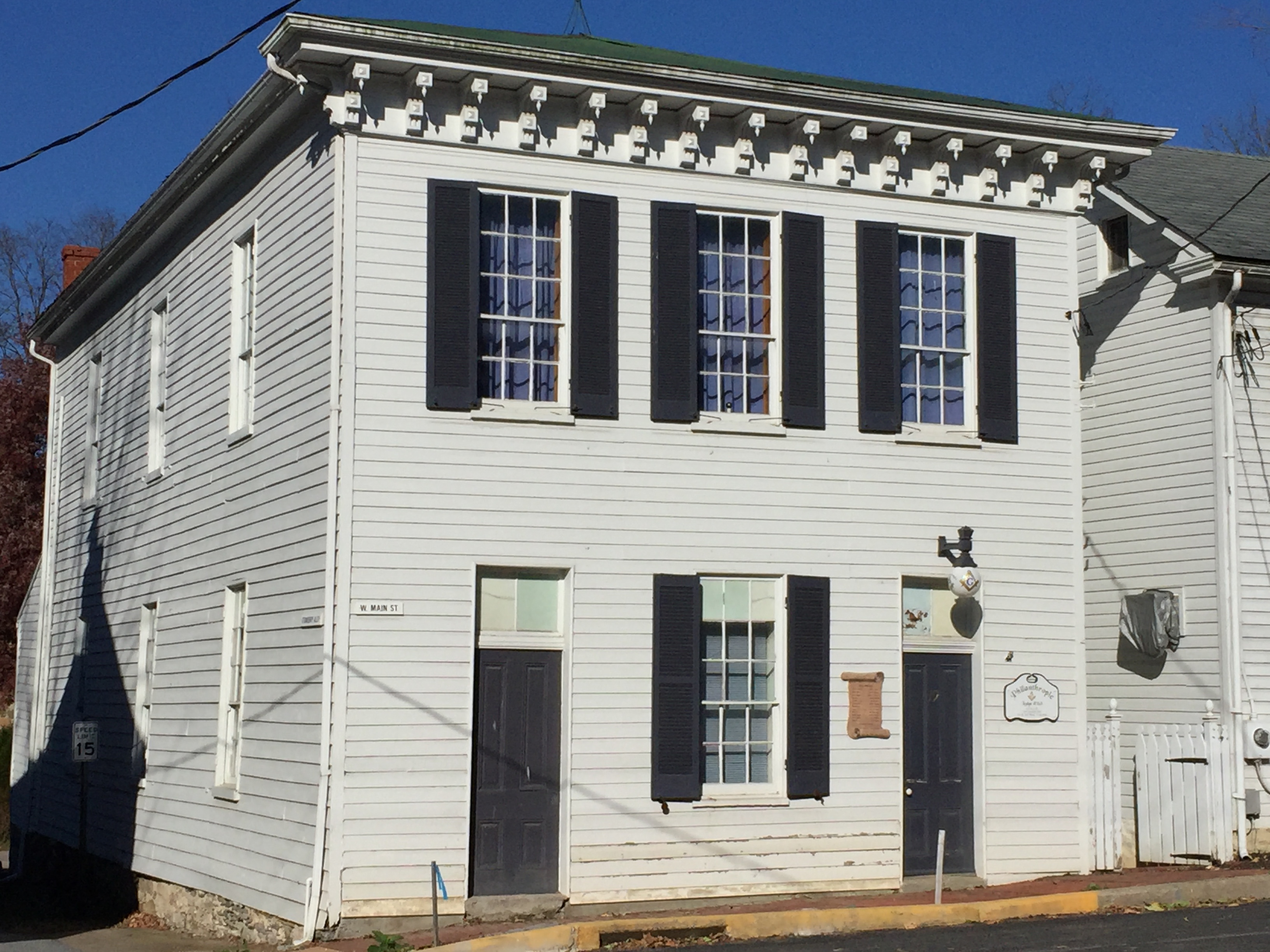 ---
Contact Info.
Special Instructions:
Lodge Address
19 West Main Street
New Market, MD 21774
Lodge Events
Dinner and Regular Communication 11/20/2019 -

---
Breakfast 11/30/2019 -

---
Regular Communication 12/04/2019 -

---
Lodge Openhouse 12/07/2019 -

---
Lodge openhouse held in conjunction with annual New Market, MD Christmas festival.
Dinner and Regular Communication 12/18/2019 -

---
Breakfast 12/28/2019 -

---
Regular Communication 01/01/2020 -

---
Dinner and Regular Communication 01/15/2020 -

---
Breakfast 01/25/2020 -

---
Regular Communication 02/05/2020 -

---
Dinner and Regular Communication 02/19/2020 -

---
Breakfast 02/22/2020 -

---
Regular Communication 03/04/2020 -

---
Dinner and Regular Communication 03/18/2020 -

---
Breakfast 03/28/2020 -

---
Regular Communication 04/01/2020 -

---
Dinner and Regular Communication 04/15/2020 -

---
Breakfast 04/25/2020 -

---
Regular Communication 05/06/2020 -

---
Dinner and Regular Communication 05/20/2020 -

---
Breakfast 05/23/2020 -

---
Regular Communication 06/03/2020 -

---